DISTILLERY & BAR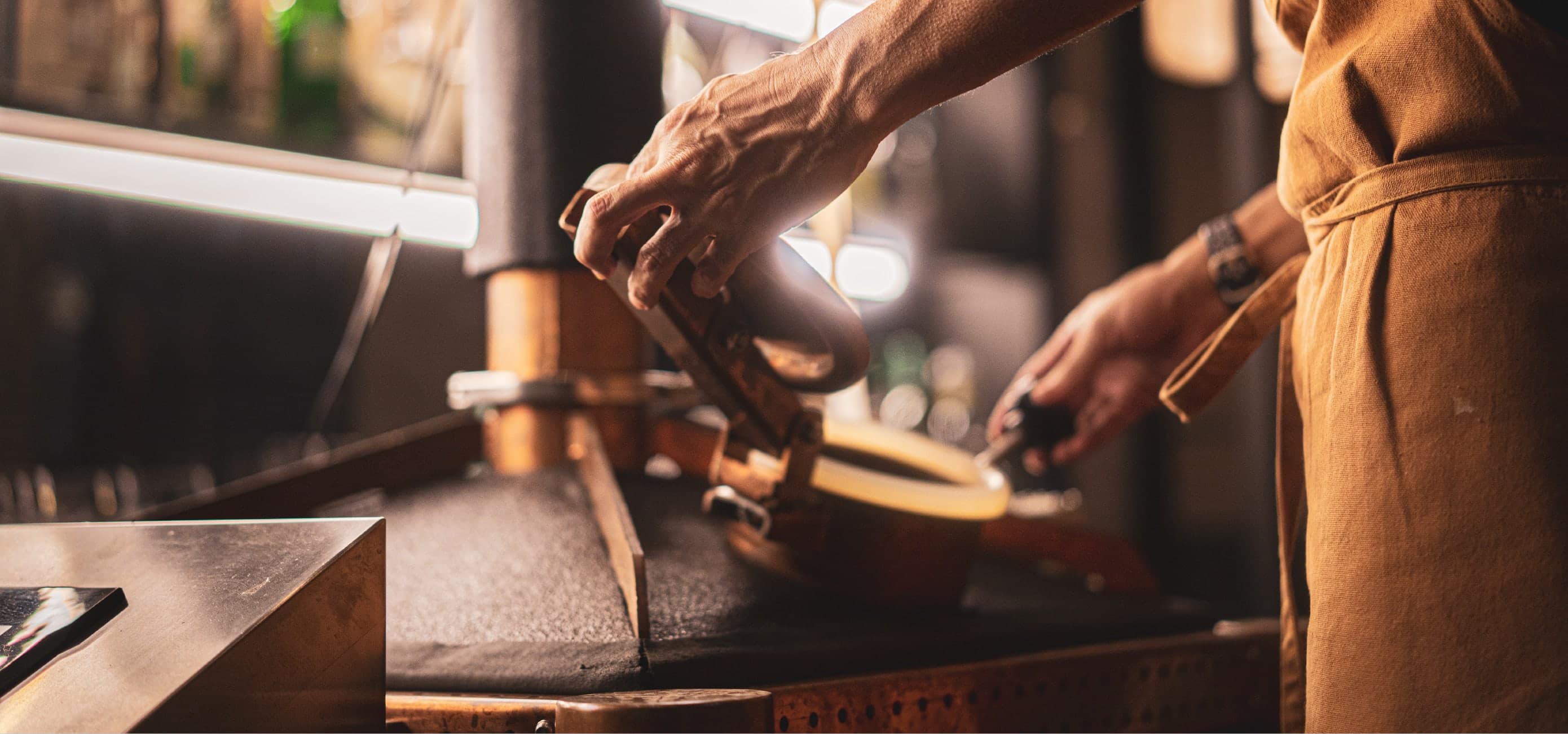 Distillery & Concept Bar
―Phnom Penh, the capital of Cambodia.

In the corner of a half-century-old building left behind in a redevelopment area, MAWSIM has set up its reality base.
It functions as a distillery and studio by day and opens its doors to the MAWSIM world as a tasting bar by night.

The floorboards converted from the wallboards of old houses that have been exposed to the elements. The door and tables crafted from lumps of wood that had been abandoned in rural villages. The tiles of revival Khmer ware fired in a climbing kiln. The copper countertops hammered out by artisans in Siem Reap. 
All these will be illuminated by lantern lamps made of handmade Japanese paper from Gifu, our roots.

We hope you will experience the world of MAWSIM built on the theme of rediscovery and cross-cultural exchange.
Distillery and Concept Bar - MAWSIM
#133E1, St.108, Sk.Sras Chhork, Kh.Daun Penh, Phnom Penh
+855 98 420 205
A STORE WHERE
YOU CAN ENJOY MAWSIM
Cambodia

Phnom Penh

Distillery and Concept Bar - MAWSIM

#133E1, St.108, Sk.Sras Chhork, Kh.Daun Penh, Phnom Penh
+855 98 420 205

Japan

Tochigi

Cafe&Tavern Season1

4-21, Kasugacho, Utsunomiya, Tochigi
028-680-5130

Chiba

an'z Bar

649-662 Nanae, Tomisato, Chiba
0476-93-7844

Tokyo

Bar BenFiddich

9F Yamatoya Bldg, 1-13-7 Nishishinjuku, Shinjuku, Tokyo
03-6258-0309

unknown

1F Lions Plaza Ebisu, 3-25-3 Higashi, Shibuya, Tokyo
03-6427-2239

BarSoutsu

6-18-8, Minamikoiwa, Edogawa, Tokyo
03-5876-8016

zenta coffee

1F LOKO Bldg., 12-6, Uguisudanicho, Shibuya, Tokyo

Cafe bar np

1F Morigasaki Bldg., 2-7-11, Minamikamata, Ota, Tokyo
070-8909-4612

THE HISAKA

1F Central WASEDA, 3-8-5, Takada, Toyoshima, Tokyo
03-4363-9683

THE BELLWOOD

41-31, Udagawacho, Shibuya, Tokyo
03-6452-5077

Toyama

洋酒亭 河童

41, Suehiromachi, Takaoka, Toyama
0766-24-1408

Gifu

Heuga BAR

B1F Cut Bldg, 1-15 Kinpouchou, Gifu, Gifu
058-264-7875

Osaka

Euca COUNTER

1-6-8, Uemachi, Chuo, Osaka, Osaka
06-6777-1123

Tokushima

Bar W still

3F Plaza Part Ⅱ, 1-23 Akitamachi, Tokushima, Tokushima
088-678-8331